15/03/2023
Jubilee Way, Bury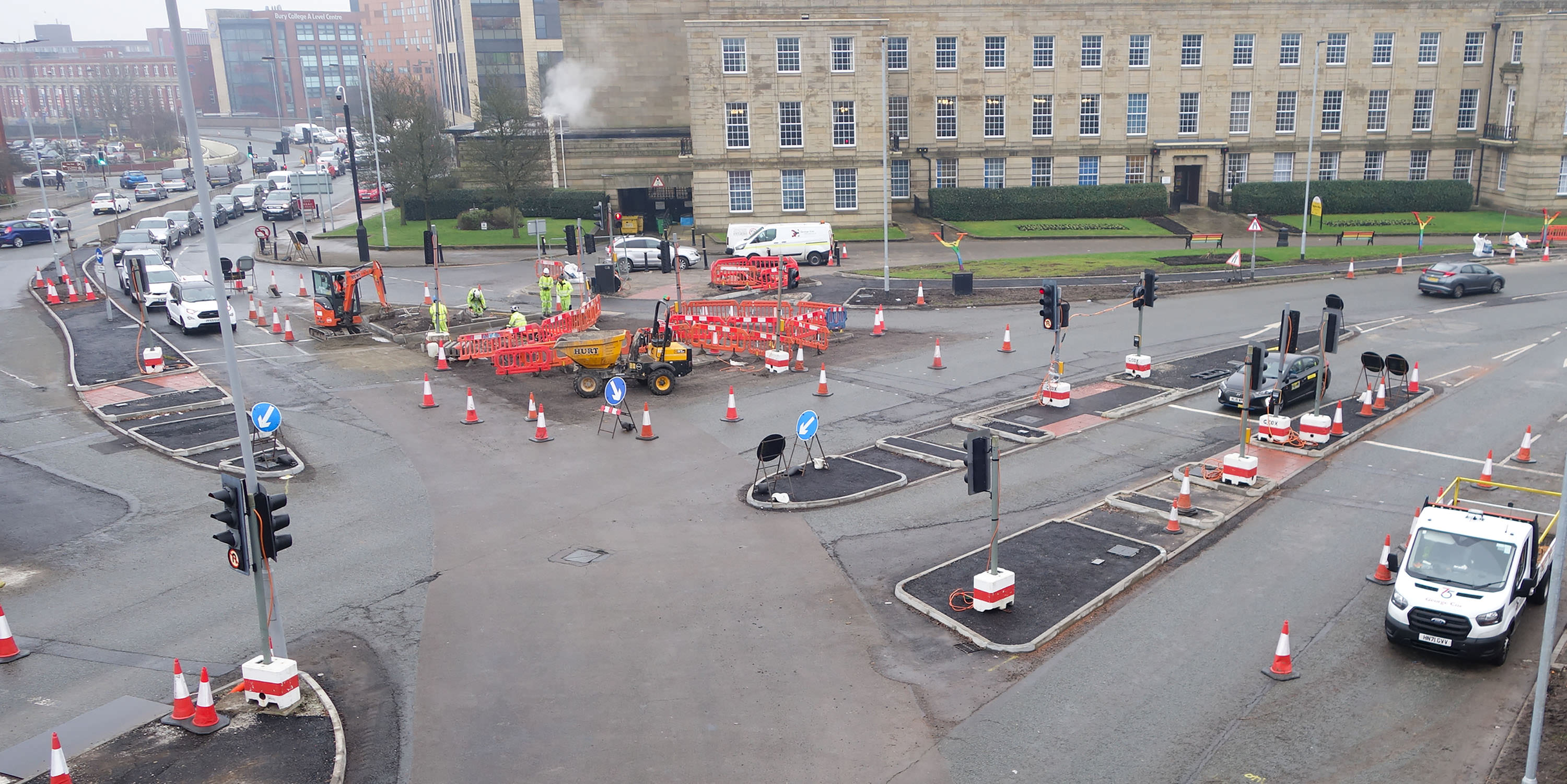 Works are now completed at Jubilee Way in Bury. This scheme was part of the Mayor's Cycling and Walking Challenge Fund (MCF), which is aimed at creating a fully joined up walking and cycling network throughout all of Greater Manchester, to make journeys on foot or by bike much easier and more attractive.
As part of this scheme, Bury Council is commissioning the construction of new junctions in addition to upgrading existing junctions and crossing points in various locations across the borough, to make them more user friendly and safer for cyclists and pedestrians.
As Bury Councils Highways and Civils framework partners, we were awarded the Jubilee Way junction project, which comprised of upgrading the existing signalised junction to incorporate cycling facilities. Sections of new segregated cycleways were created on the approaches to the junction. All islands were realigned to provide space for cyclists to negotiate the junction, and the newly installed signals incorporate cycle control.