26/06/2023
Daresbury Garden Village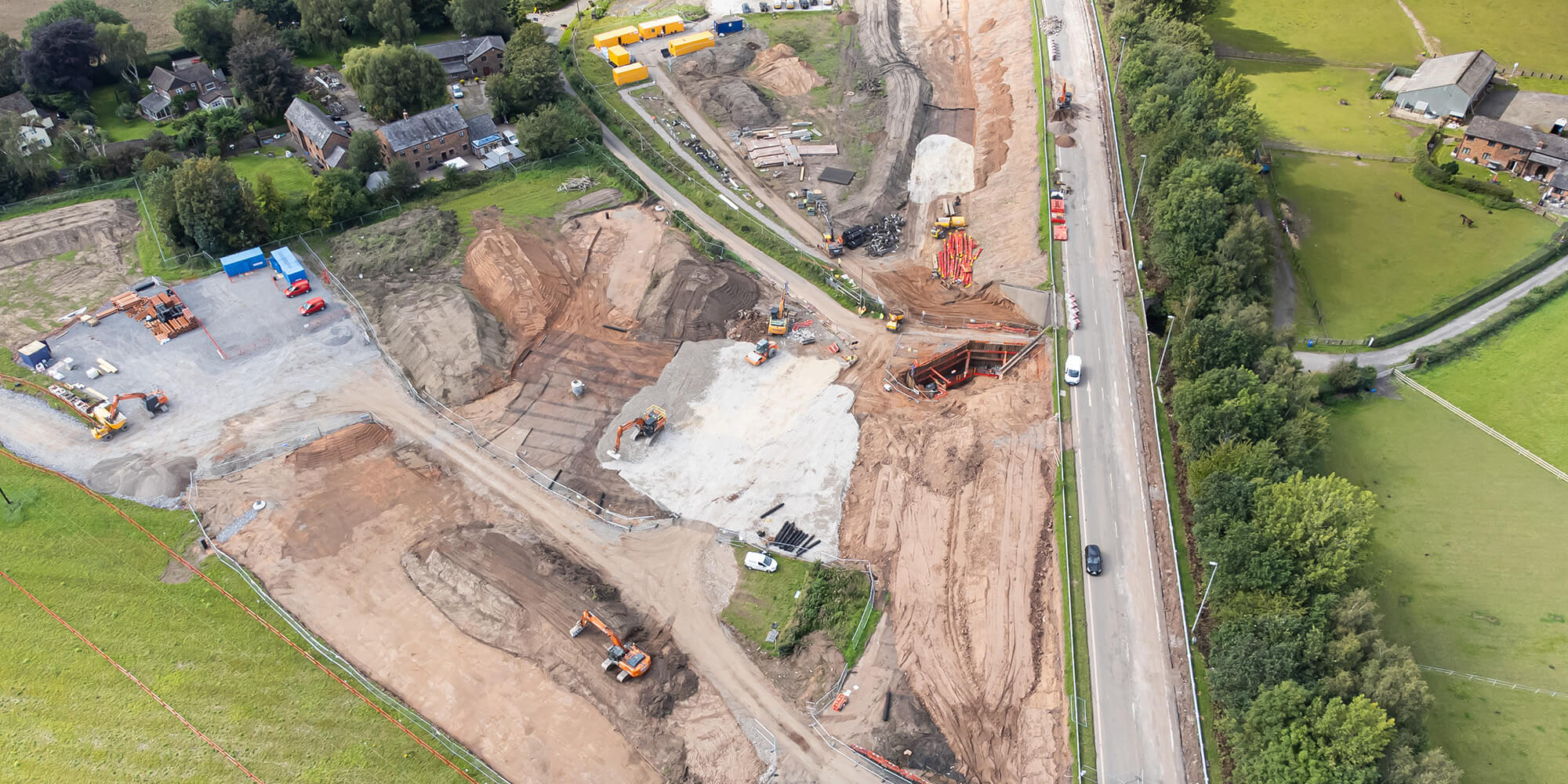 We have successfully secured a £4 million road structure project for Redrow Homes, which involves extensive earthworks to widen the Daresbury Expressway. Our scope of work includes the construction of a new slip road for the new development, as well as the widening of bridge structures. The project will span for approximately 42 weeks.

In order to carry out the works safely Daresbury Expressway will be closed to the public between 24th July 2023 to September 2023.
The road will be temporary reopened for Creamfields between 21st August to the 28th August 2023
Details of the diversion routes can be found by clicking here.
Works will commence in July 2023 and are programmed for completion in spring 2024.