Awards
We pride ourselves on delivering exceptional schemes by a flexible, hassle-free approach.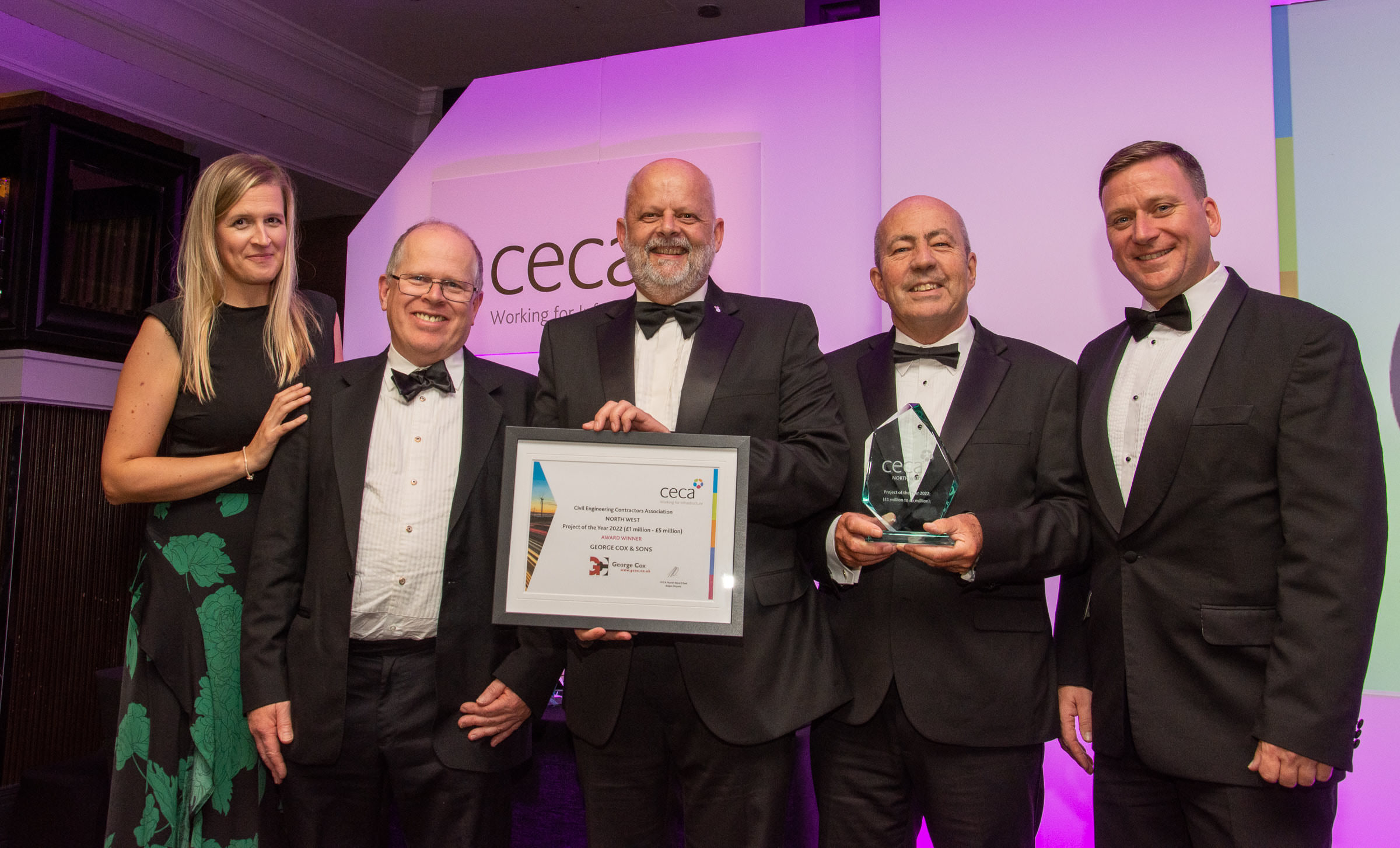 We are proud and honoured to have received many prestigious awards over the years.
Our most recent awards include: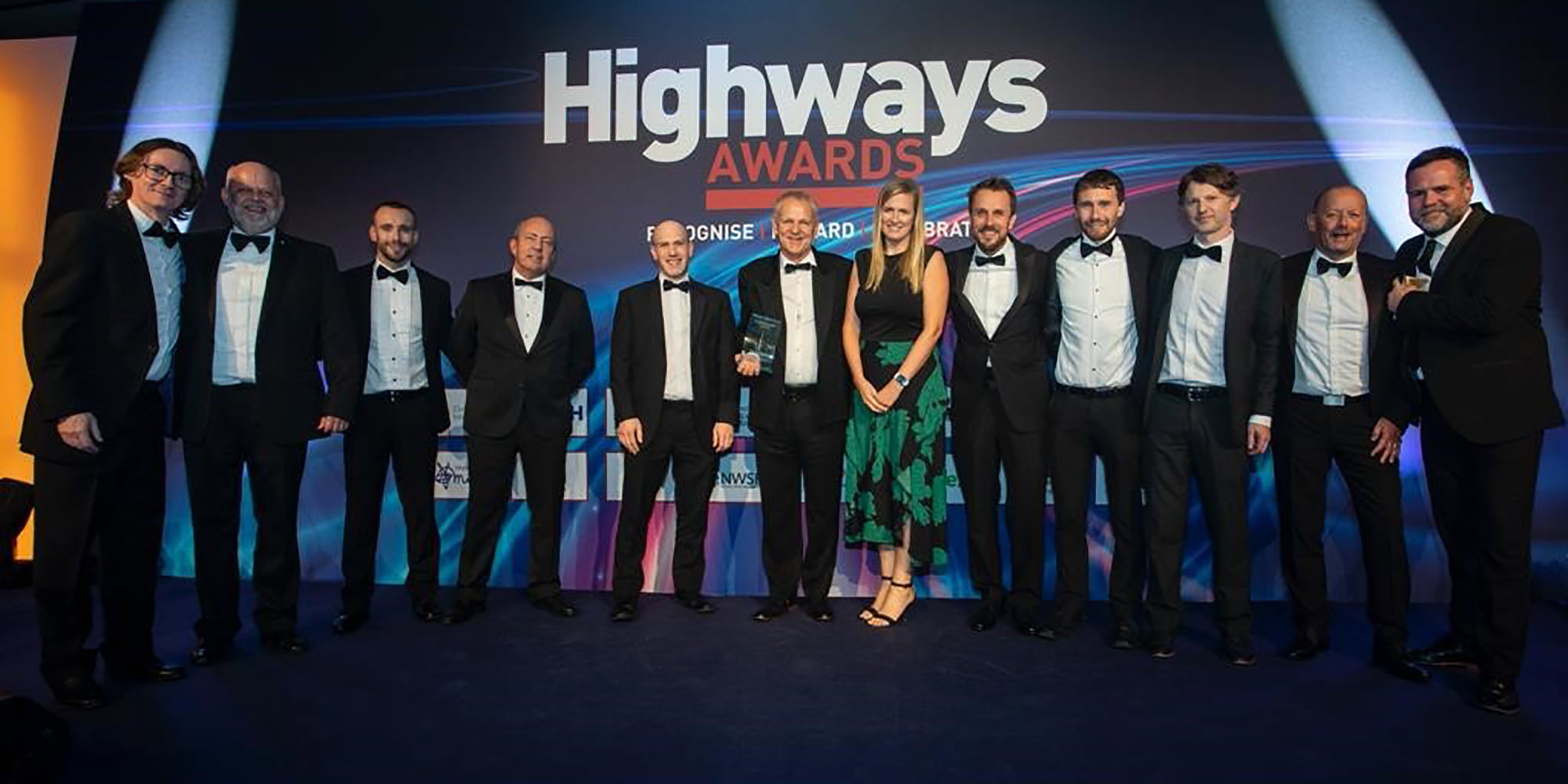 National Highways Awards 2022
Active Travel Scheme of the Year Winner
The winners of the Highways Awards 2022 were announced on Wednesday 20th October at a glittering gala dinner, within a packed Park Plaza Westminster Bridge London.
It was our first nomination at the Highways Awards becoming finalist for the 'Active Travel Scheme of the Year Award' for Bramhall Park to A6 Active Travel Scheme (Link), in collaboration with Ridge & Stockport Council.
This was a new category in this year's Highways Awards, giving local authority active travel schemes the chance to be recognised. Sponsored by Clearview Intelligence, the award was judged on both the entry's qualitative and quantitative impact, covering design, use, and safety criteria, as well as contribution to carbon reduction.
Judges looked for how active travel schemes used innovative or best in class design standards to improve the look and feel of a place or highway route to promote a safer, healthier environment for active travel as well as boost mobility. Statistics on how successful schemes had been were also considered. Particularly, any increases in cyclist and pedestrian activities; any decreases in road congestion; any improvements in road safety; and any economic benefits felt by the surrounding area.
Up against six other national finalists, we took home what was now our 2nd win for the prestigious scheme in under two weeks along with it being our first ever National Award. Head judge, Martin Polland, mentioned on the night, 'it was incredibly competitive this year and to not only being recognised, but win this national ward is a big achievement for George Cox.'
CECA North West Annual Awards 2022
Winner of 'Project of the Year Between £1-5 Million'
On Friday 7th of October 2022, we ventured to the Midland Hotel in Manchester to attend the CECA North West Annual Awards. In the course of the evening we were delighted to be awarded the 'Project of the Year Between £1-5 Million' award for the recognition of our 'MCF Bramhall Green – A6 Cycle Facilities' project. This scheme was produced on behalf of our client and partners, Stockport Metropolitan Borough Council.
This was now the fifth award that we had been presented with by CECA over recent years. Chris Cox, Managing Director, added "This is a great result, a credit to all those involved in the project and recognition for the hard work put in over the previous 18 months. A well-deserved congratulations and well done".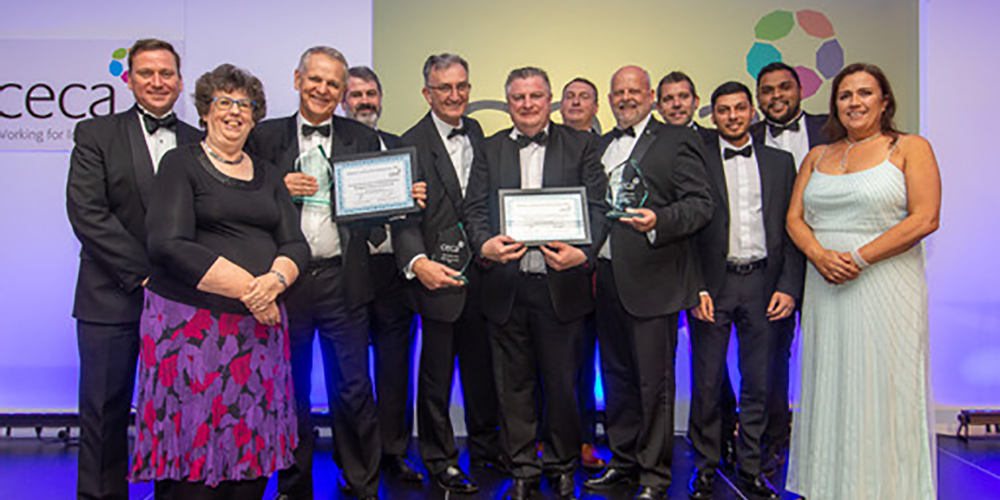 CECA North West Annual Awards 2021
Collaborative Partnership Winner 2021
For the second time in five years we had the honour of taking home the Collaborative Partnership award, selected by CECA. This award recognised the extraordinary working relationship we maintained with Bethell and Tarmac on the Stockport Alliance Framework.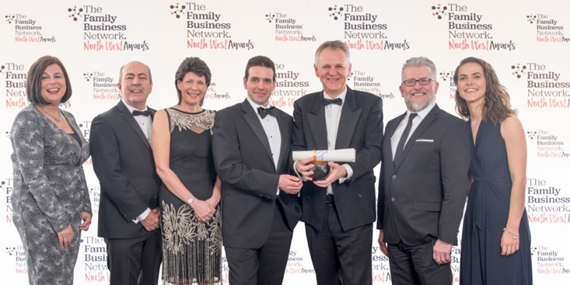 North West Family Business Awards 2020
Large Manufacturing & Engineering Winner
In 2020 our family, social and community values, which have been passed down through four generations over the last 75 years, was recognised when we were presented with the NW Large Engineering Family Business of the Year award.
The North West Family Business Awards are organised and run by The Family Business Community, and provide a fantastic opportunity to celebrate with family businesses from across the North West.
CECA North West Annual Awards 2019
Project of the Year over £5m Winner
We were awarded Project of the Year in Partnership with GRAHAM group for our Travis Brow Project in Stockport. Described as "probably the single most important strategic highway connection in Stockport". It was an outstanding example of a project that had overcome numerous technical challenges; maintained traffic flows along the town's primary arterial routes at all times; brought together a range of specialised skills to enhance mobility; and ease congestion in a sensitive location.
Tim Lawton, TCAP Project Director, said "The GRAHAM / George Cox collaboration have delivered the new Link Road in a collaborative, efficient and sustainable way. Throughout, they have met all the key objectives of achieving best value, minimising disruption and efficient delivery".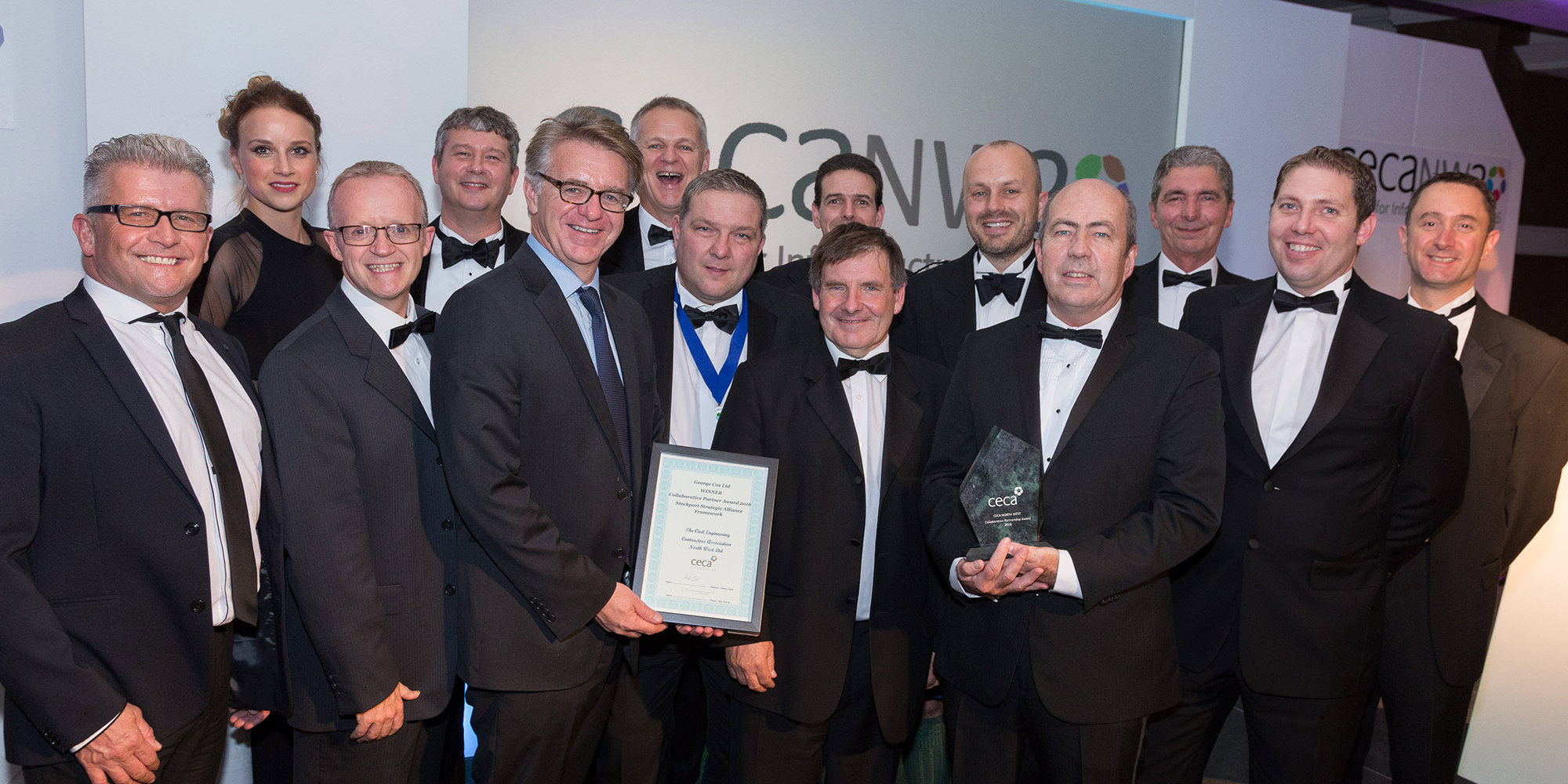 CECA North West Annual Awards 2016
Collaborative Partnership Winner
The team at George Cox were presented with the 'Collaborative Partnership Award'; it was said to be a unanimous decision by the judges. The award recognises the working relationship we have with Stockport Council.
We had been working alongside Stockport Council for over 15 years and since the autumn of 2014 had provided Early Contractor Involvement (ECI) support. Our assistance has been in relation to buildability and best value solutions, costings, and programmes for over 20 separate highway improvement schemes which collectively was known as Stockport's Town Centre Access Plan (TCAP).
Chris Cox, Managing Director, commented that "The Company is so proud of these achievements" he also added "to win one of the awards was amazing, but to win two is absolutely fantastic. It's testimony to the hard work and dedication of our staff and workforce".
Stockport Business Awards 2016
Business of the Year (over £5m) Winner
The aim of the Stockport Business Awards is to celebrate business excellence within the Stockport Borough. This event was attended by over four hundred of Stockport's finest from the business community. We were awarded the Stockport 'Business of the Year' award, which was sponsored by NatWest, based on our "demonstration of all round excellence in business".