08/06/2023
South Heywood Link Road - Phase 2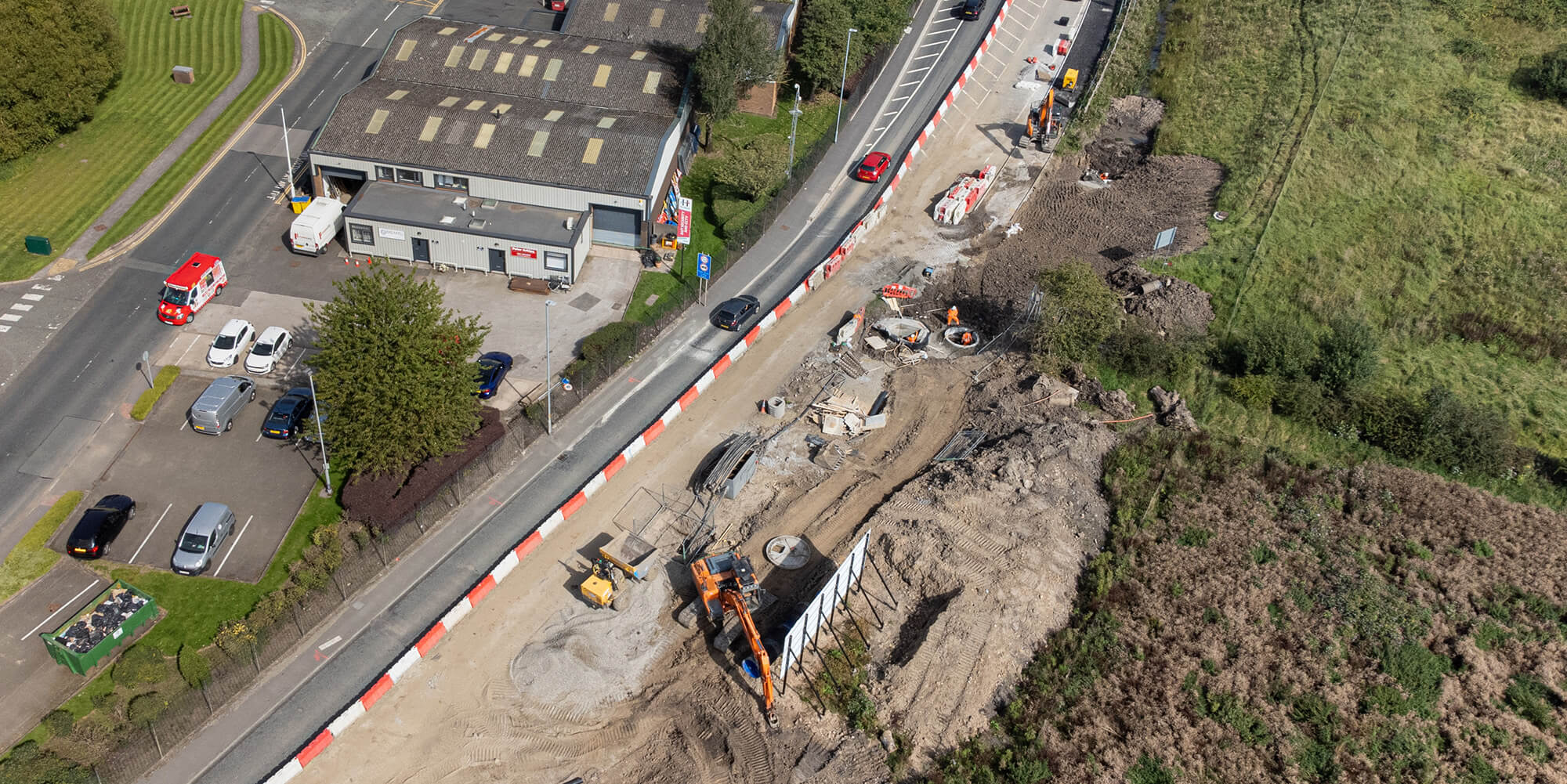 Project Updates can be found by clicking on the link below:
Rochdale Borough Council, Rochdale Development Agency and George Cox are working in partnership to deliver an extension to the recently completed South Heywood Link Rd.
South Heywood Link Road, connecting Pilsworth Road at Heywood Distribution Park to the M62 at Junction 19 was completed in autumn 2022. It is now proposed to extend the link road and new off-road cycleway/footway to the junction at Moss Hall Rd/Pilsworth Rd, thus creating a safer corridor for pedestrians and cyclists from junction 19 through to the Harry Hill Cycleway which leads to Bury BC.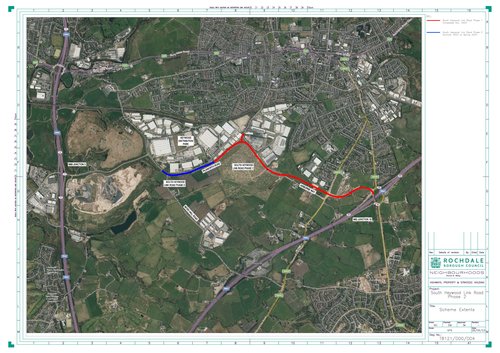 A summary of the key components of the scheme are:
Upgrade and widening of the existing Pilsworth Road carriageway on the southern side to improve accessibility for HGVs between Heywood Distribution Park and the junction with Moss Hall Road.
Upgrade of the existing northern footway to 2m to improve the walking environment.
Install a new 3m footway on the southern side for cyclists and pedestrians.
New access and junction to the south to facilitate future growth.
New pedestrian/cycle refuge crossing points along Pilsworth Road and the new access.
New street lighting.
New road restraint barrier.
Upgrade and install a new highway drainage system for the surface water.
In order to carry out the works safely a temporary one way system will be in operation with a temporary 20mph speed limit to reduce traffic speeds travelling through the works. Details of the one way system and diversion routes can be found by clicking here.
Works will commence in June 2023 and are programmed for completion in spring 2024.
For any further information or queries please email:
infrastructure@investinrochdale.co.uk