31/01/2022
Wellspring Charity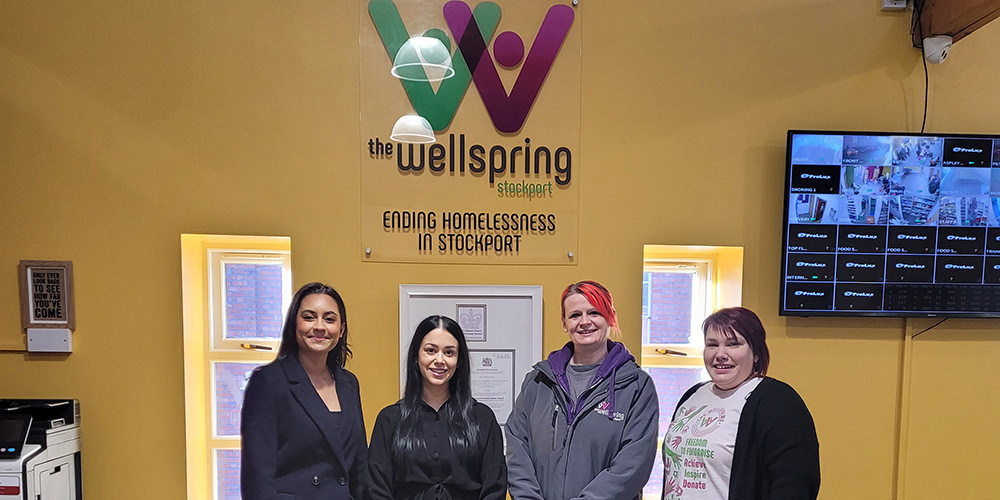 The Wellspring is a resource centre for homeless and disadvantaged people in Stockport. The Charity solely relies on donations from the public, along with the dedication of their volunteers and project staff. They provide housing referrals, free food and drinks, educational courses, health services, computer courses, hot showers, clean clothing, activities and so much more without any judgement with the aim to reduce homelessness.
In January, we visited The Wellspring where Andrew, volunteer of 10 years, dedicated his time to show us around the centre and provide a deeper insight to the challenging work and determination each member devotes to the organisation. His success stories allowed us to appreciate the value of the establishment.
At the end of the tour, in partnership with Roaming Expert (our telecommunications experts), we presented The Wellspring with a donation of phones and sim cards. This was to provide visitors of the centre easy access to services such as government online forms and direct communication with health care providers. Services we take for granted daily.
If you would like more information on how you can offer your support, please visit www.thewellspring.co.uk where you will find details on how to donate.